Video and Audio Digitization
We offer the same flat pricing for all media types, and offer volume discounts for large orders, so the more you digitize the more you save. All prices are before tax.
Pricing is based on total tapes/discs, and includes up to 2 hours of footage per tape. Tapes longer than 2 hours are billed at $9 per additional 2 hour segment. Pricing applies to all formats such as Beta and U-Matic, and all regions such as PAL and SECAM. Pricing for professional grade tape formats (HDV, DVCam, DVCAm Pro, BetaCam, BetaCam SP, BetaCam Digital, and D5) is 1.5x the rates below.
Film digitization pricing is based on 50ft of film (3 inch reels), which is roughly 3 mins of video. Larger reels count as multiple tapes. Example: a 5 inch reel can hold 200 feet of film, and will count as four tapes.
The pricing below is for single-sided finalized (aka machine-playable discs). Non-finalized DVD are subject to an additional $10 Date Recovery fee per non-playable disc.
Delivery Options and Add-Ons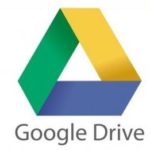 Cloud Delivery $10
per 10 tapes
Complimentary on orders of under 10 tapes. All files delivered via Google Drive, and will be available for 30 days.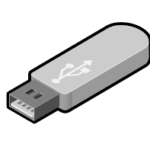 Flash Drive Purchase* $15 per 10 tapes
Price includes return shipping of USB. A good option for larger orders (10+ tapes).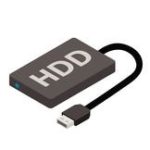 Self-Provided USB Drive/HDD* $5 per 10 tapes
Supply your own USB 3.0 drive or HDD, and we'll load it up for just $5 per 10 tapes.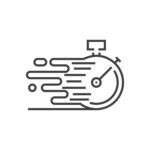 Rush Processing +$3 per tape (or 25 photos)
Standard Processing is 10 business days. Get your files in just 2 days with Rush Processing.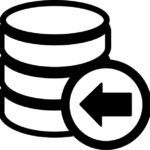 Lifetime Back-up +$1 per tape (or 25 photos)
Rest easy knowing your digital media is permanently backed-up in our data center. Restore your files any time, just pay the Media Delivery fee.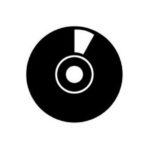 DVDs*
$5 per tape
Get machine-playable DVDs for just $5 per tape. Each disc holds up to 2 hours of footage.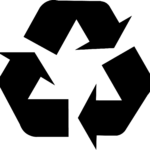 Recycle
Complementary
All media is retained for 30 days in case you change your mind, and would like it sent back.

Economy Return $5 + $.50/tape
8-12 Business Days

Priority Return $10 + $1/tape
3-4 Business Days
Enterprise Pricing
We offer three Enterprise plans that make it easy to budget for a large digitization project.
These comprehensive plans include our best volume discounts. These plans are only available for customers with 100+ tapes.
Processing time for Enterprise orders is 100 tapes per ten (10) business days. For instance, an order of 200 tapes, will be ready in 20 business days. Retail orders are processed at 50 tapes per 10 business days.
Plans do not include sales tax.
Plan pricing is based on consumer format tapes (VHS, MiniDV, Hi8, etc). Rates are 2x for Professional grade tape formats (DVCam, BetaCam, D5, etc)
500 pieces or more? Please contact us for pricing.
Pick-up service (20 mile radius of Bellevue)
Delivery of the MP4 files on USB/HDD
Lifetime back-up
Up to 5 Basic Tape Repairs
Up to 5 Additional Footage segments (tapes over 2 hrs)
Up to 5 Pro-Format tapes
Return shipping (or 45 days of media retention prior to recycling)
$5 surcharge for Pro-Format tapes
Everything in E1 plan plus…
10 more Basic Tape Repairs
10 more Additional Footage segments
10 more Pro-Format tapes
Additional 30 days of media retention
$4 surcharge for Pro-Format tape
Everything in E2 plan plus…
Unlimited Basic Tape Repairs
Unlimited Additional Footage segments
Rush Processing: Up to 200 tapes per 10 business days
Unlimited Pro-Format tapes
Additional 30 days for media retention
$5 surcharge for Pro-Format tapes
Photo, Slides, and Negatives Digitization Pricing
Image digitization pricing is for 600dpi resolution for standard size photos ranging form 2.5×3.5 (wallet size) up to 8.5×11