There are several companies out there providing transfer services, and the information can be overwhelming. Below are the four main reasons our customers say Lotus Media is best choice when it comes to preserving their family's memories.
Our customers rave about our ability to digitize film and videos they thought were gone forever. Our skilled technicians are able to splice and repair tapes other companies turn away. 
Save yourself the headache of dealing with companies that can't encode media unless its in prefect shape – most of these recordings are over 20 years old, things happen!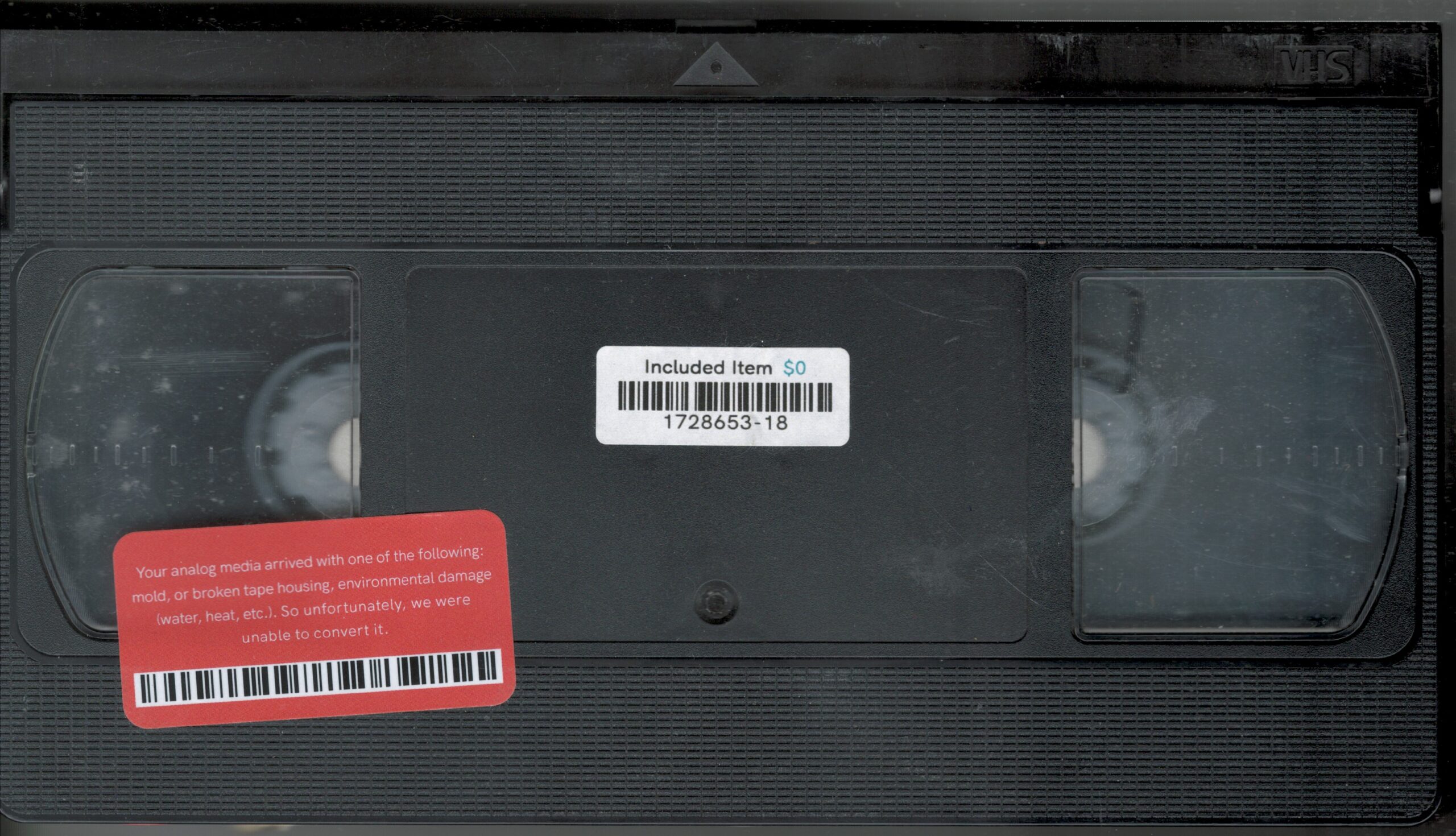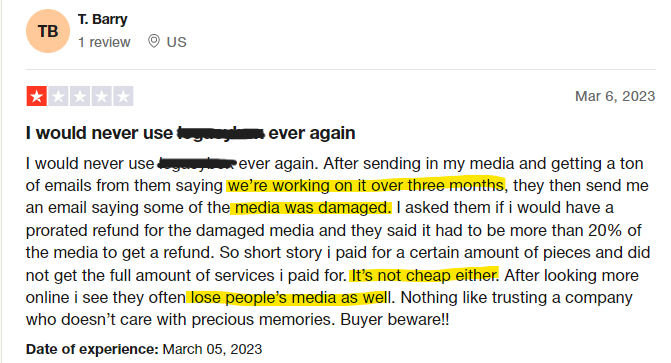 TrustPilot reviews like these tell the full story. Unlike larger providers, we have NEVER lost an order. 
All of the processing is done at our labs in Bellevue, WA, NOT shipped to India or China to save a few bucks on labor.
This allows us to process most orders in just 10 business days (2-3 Business Days with Rush Processing), and saves you the frustration of waiting for months for your order to be ready.
But what about cost? Surely using a premium provider like Lotus Media will cost more.
Turn out not so much. After all the add-ons, the cost to digitize 20 tapes with a large retailer is $364.98 (even after 50% off coupon).
Compare that to just $239 at Lotus Media. That's $126 savings plus peace of mind that your media will be processed by experienced technicians. Sounds like a no-brainer to us, we look forward to helping you with your project!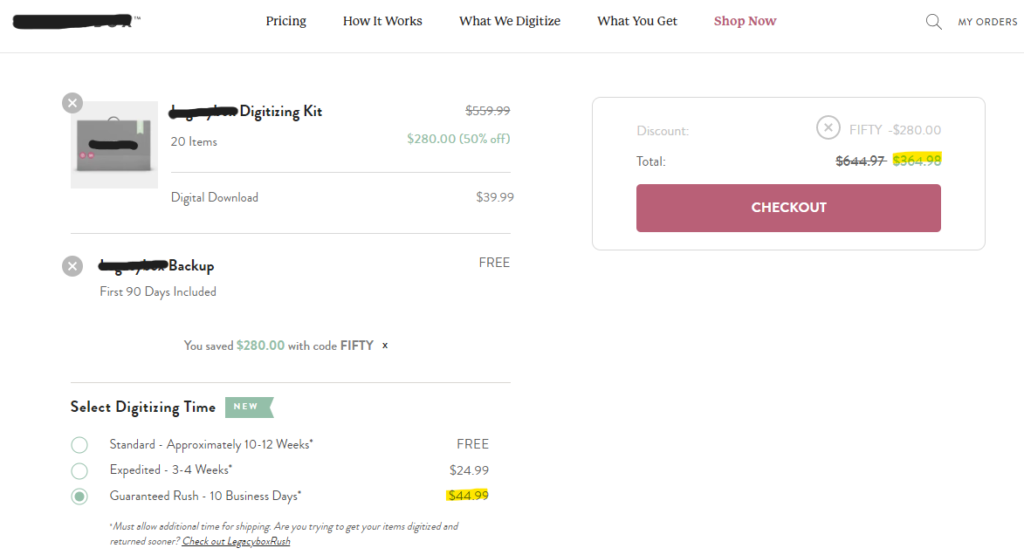 Have questions? Not ready to order yet?
Complete the form below and one of our staff will get back to you in 24-48 hours.